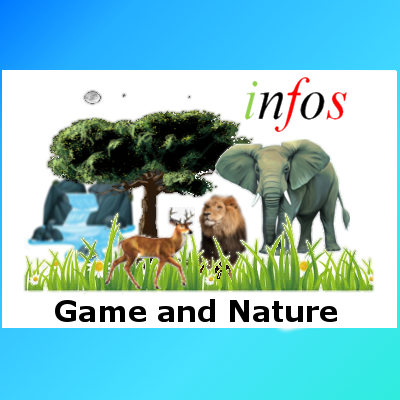 The Fazao-Malfakassa National Park
The Fazao-Malfakassa National Park (FMNP) (08°41'N; 0°46'E) is the largest of two national parks in Togo, covering an area of about 1.920 km². This surface area is approximate since the exact boundaries of the park were never marked and are not known.
No studies on the vegetation cover of the FMNP were ever conducted. However, according to different publications (Bousquet, 1992; Sournia, 1998), the vegetation is quite varied, going from dense forests to savanna. Our observations suggest that dense forests are only found at the southern limit of the park and consist of narrow strips of forests along rivers, which are heavily damaged by uncontrolled poacher's fire. The dense forests are quickly replaced by a mosaic of dry forest and savanna woodland. The park's area is mountainous and different mountain chains are present, the main one being the Atakora mountain chain, extending to northern Bénin. The highest peak is 844 m (Sournia, 1998).
In May 1990, the management of the park was given for 25 years to the Franz Weber Foundation (Montreux, Switzerland) by the Togolese government. The foundation is responsible for the protection of the park and has nine forestry brigades to cover the entire area of the park.
Click Here for more information.
Fosse aux Lions National Park


Fosse aux Lions National Park is a national park in the Savanes Region of Northern Togo. The park is approximately 16.5 square kilometres (6.4 sq mi) in size, and was first established as a reserved forest in 1954.
At one point, the park was home to a significant number of African elephants in the 1970s and 1980s, but their numbers have declined to nearly zero.
The small town of Tandjouaré, Togo lies within the park.
Keran National Park
This park is found on the Kamongou river banks in northern Togo covering 1700sq km. Keran national park was established in 1971 to protect Keran forest reserve and Oti reserve which is found on the banks of river Oti.
This park is dominated by open savannah woodlands, swamps, shrubs, riparian forests and woodlands growing on rocky outcrops. The park also protects Mare-aux-Lions, a small wetland area close to the Koumongou River where one can come across birds and mammals of different types.
Some of the mammals in Kergan National Park include bay duiker, elephants, bushbuck, Sitatunga, Bongo, red flanked duiker, roan, reedbuck, hartebeest, waterbuck and many others. Many of the species of antelopes are threatened by increased poaching activity and encroachment on the forest reserve.Click Here for more information